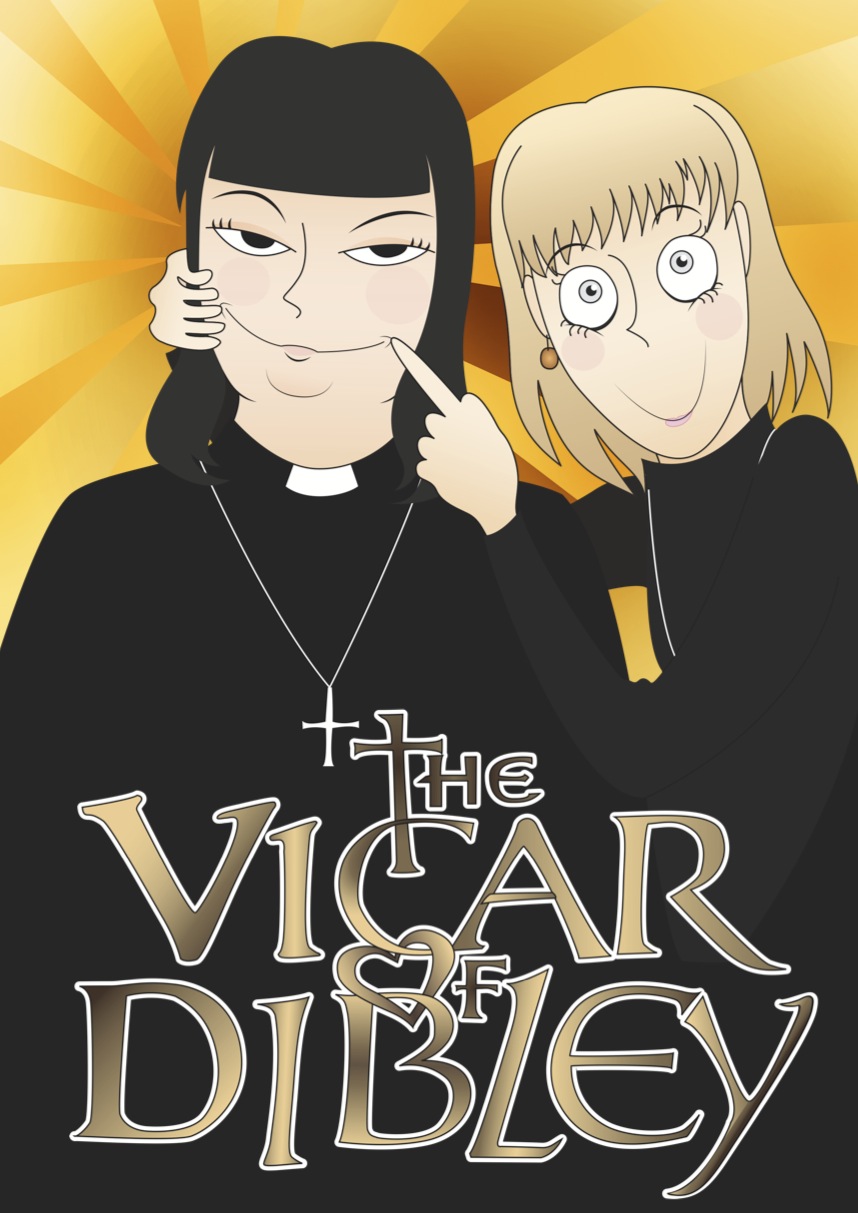 THE VICAR OF DIBLEY
24 October – 15 November 2014 at the EARL ARTS CENTRE
Starring British BBC TV Actress Sue Hodge (Mimi in 'Allo 'Allo), everyone's favourite vicar finally made it to Tassie!
All of your favourite characters from the hugely popular TV series – Alice, Hugo, Owen, Jim, David and of course Geraldine, will be onstage to create an evening of laughs.
The arrival of a new vicar shakes up the parish counsel of a sleepy English village – the vicar is female, gorgeously so, and with a decidedly irreverent attitude to religion! Dibley and its odd-ball inhabitants aren't yet ready for 20th century progress – or the wind of change that is Geraldine.
TASMANIAN PREMIERE PRODUCTION
GERALDINE GRANGER  Sue Hodge
DAVID HORTON  Ross Marsden
HUGO HORTON  Danny Gibson
OWEN NEWITT  Daniel Priest
FRANK PICKLE  Solomon Walker-Bowd
MS LETITIA CROPLEY  Kerry Gay
ALICE TINKER  Fran Suitor
JIM TROTT  Graeme Paine OAM
WOMAN AT WEDDING  Wendy Flaherty
ENSEMBLE   Alex Cooper, Daniel Crawford, Alexandra Frilingos, Isabelle Grossmith
DIRECTOR  Jamie Hillard
SET DESIGNER  Darryl Rogers
LIGHTING DESIGNER  Jason Bovaird
COSTUME MANAGER  Win Gray
PROPERTIES MANAGER  Linda Emery
STAGE MANAGER  Liz Corrick
EXECUTIVE PRODUCER  Belinda J King

Proudly supported by the City of Launceston Event Sponsorship Program
THE VICAR OF DIBELY is a stage play by Ian Gower and Paul Carpenter adapted from the original TV series by Richard Curtis and Paul Mayhew-Archer. With kind permission of Tiger Aspect Productions and Comic Relief.